Bios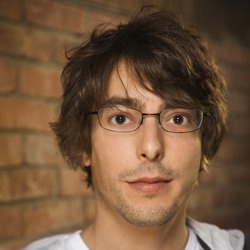 Corey May: Founder & Owner
Corey May is a director/writer/producer whose work in the video game industry on the ASSASSIN'S CREED FRANCHISE is recognized worldwide.
Corey, as part of his work for sekretagent Productions, has sold eight major feature films to Hollywood Studios, has written countless screenplays for various Hollywood producers and Studios and been involved in the production of all of sekretagent's commercials and advergames.
Corey's biggest success has come from work in the video game industry. He was a creative force behind the ASSASSIN'S CREED FRANCHISE, functioned as lead writer on ASSASSIN'S CREED I, II, and III, and received "story by" credit on ASSASSIN'S CREED BROTHERHOOD. Corey has also worked on other games including PRINCE OF PERSIA: THE TWO THRONES and BATMAN: ARKHAM ORIGINS. Corey currently works as narrative director at Certain Affinity.
Corey has been recognized for his work in the game space with multiple nominations from the Academy of Interactive Arts and Sciences, the Writer's Guild of America, and the British Academy of Film and Television (BAFTA). Corey won the 2011 Writers Guild of America award for his work on ASSASSIN'S CREED BROTHERHOOD. Corey is a frequent speaker at industry events, leading sessions at GDC and The Future of Storytelling Conference.
Caitlin Krapf: VP, Development
Caitlin Krapf is a producer with broad experience supporting teams across the worlds of documentary film, social action campaigns, feature films and video games. The feature documentary she co-produced, SEX(ED): THE MOVIE, recently premiered at Cinequest.
As VP of Development at sekretagent Productions, Caitlin oversees the day to day operation of the company and assists in the development of comic books, video games, television programs, and feature films.
Caitlin began her career in the world of documentary film, associate producing two features: VIEW FROM THE BRIDGE: STORIES FROM KOSOVO and REFUSENIK, for which she oversaw the national theatrical release. At Cause & Affect (now ProSocial), the company founded by Meredith Blake, Caitlin backed up the team developing social action campaigns around media projects. Caitlin then worked with a private foundation to develop documentary projects around their areas of interest.
During her time at USC's Graduate School of Cinematic Arts, Caitlin produced three thesis films, including Pit Stop which was a Student Academy Award Winner.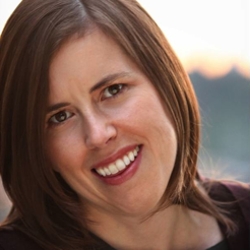 Sarah Feeley: Writer / Producer / Director
Sarah Feeley is a filmmaker and entertainment professional with a record of creating breakout feature films, television series, and media campaigns whose work includes the highly acclaimed documentaries: IRAQ FOR SALE: THE WAR PROFITEERS and WAL-MART: THE HIGH COST OF LOW PRICE. Sarah is the creator/director of My Side of the Sky, a non-scripted coming-of-age television series which premiered on Hulu in 2014.
Sarah works with sekretagent on entertainment and advertising projects as a writer, producer and director. Sarah produced The Coca-Cola Company's first 3D stereoscopic commercials, breaking new ground in 3DS macro and vérité photography. Sarah directed The Hand Revolt, a special project for The Coca-Cola Company's Live Positively Campaign. Currently, she is collaborating on sekretagent's growing slate of television projects.
While at Vulcan Productions, Sarah oversaw production for the award-winning Vulcan Productions-WGBH co-production This Emotional Life. Sarah collaborated with Robert Greenwald on the ACLU-Brave New Films co-production The Freedom Files. During her tenure at Brave New Films, Sarah helped establish the company as the leading innovator in independent documentary distribution. While at Vinton Studios (now Laika Entertainment), Sarah worked on the animated television series and was a key part of the creative team on the Academy Award Nominated animated feature, TIM BURTON'S CORPSE BRIDE.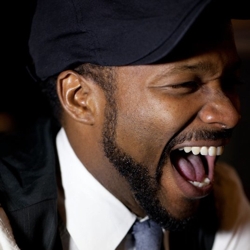 Kesu James: Satellite Story Agent
Kesu James is a writer/producer/creative consultant with 15+ year history in commercial storytelling. His recent contributions working on the nemesis system and dialogue for SHADOW OF MORDOR and writing on BATMAN: ARKHAM ORIGINS are preceded by a vast body of work across the advertising landscape with numerous awards for high profile clients like HBO, Guinness, Hyatt, Bank of America, ESPN, Orange UK, LG and Xerox.
In 2005 Kesu wrote the controversial WeaponsofMisdirection.org; a fictional videoblog based on true stories of two strangers intertwined in the war. The attention sparked a conversation about media credibility which earned the website a Webby Award for Best in Politics.
Kesu's most celebrated storytelling was with the HBO Voyeur project, named by One Show Interactive as top ten digital of the decade, and winner of dozens of industry awards including two Cannes Gold Lions for Best Use of Digital Media, and Best Integrated Promotional Campaign for his work on multi-media story elements, artifacts, and the promotional site TheStoryGetsDeeper.com
Kinetically energized by games and story, Kesu has spoken about pushing boundaries at the BlogWorld Expo and frequently at NYU, helped rebrand Bungie when they left Microsoft, and has consulted the narrative of five New York ad agencies for the Department of Health resulting in the most commercially successful anti-tobacco media campaign in the city's history.